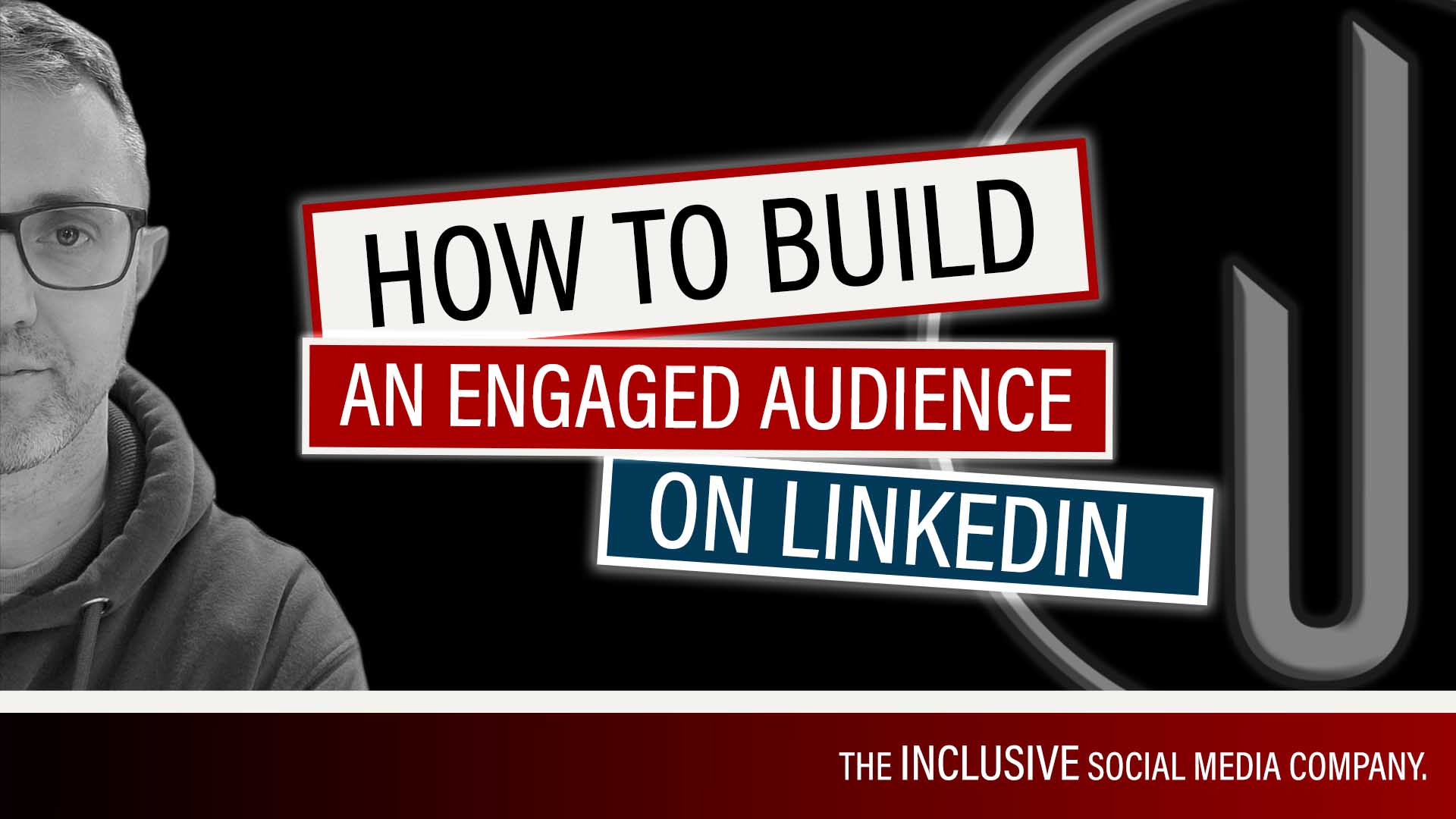 Don't just follow the trends
Anyone can build a network based on what the cool kids are doing. I've known countless people jumping on trend after trend in an attempt to build a follower count. But in doing so, what are they becoming famous for? What is the perception going to be?
Building an engaged audience on LinkedIn is about relentless consistency, in a channel that says all the right things about you and your business. Think about this for a minute…
What's the point in 100k followers when none of them is interested in your business?

Is there a point in sharing memes about a dog falling in a puddle for likes when you sell power tools?

What's the point in becoming famous for being a clown, when the truth is you are actually a hugely intelligent human being?
LinkedIn is a digital networking event. It is digital word of mouth on a grand scale. To get the best from the platform and build an engaged audience, you have to put in the work. Or, pay someone to do that for you. 
Create a killer LinkedIn profile
Using our LinkedIn Guide for Rookies, you can build a LinkedIn profile that actually works for you. One of the biggest mistakes people make when they first start is posting about their dog, or whatever else they've been told to talk about, without setting their LinkedIn profile up for success. When people go to your profile on the back of the content you create, you want it to wow them. Most just turn people off in seconds.
Building a network of active creators 
A mistake people make when building an engaged audience on LinkedIn is to only connect and support people that may buy from them. Most of your target customers and clients will not be active creators, so waiting to engage on content that never comes is a waste of time. 
Find the active creators that are talking about things you are interested in and feel like you have an opinion on. This will not only ensure that said creators support your content in time, putting it in front of their extended network. But also ensures you are building a community of advocates that will push you forward when someone they know is in need of your services.
Create content on a 70/30 rule
If you come onto LinkedIn and think that talking about your boring services all day is going to help build the audience you seek. Think again. 
People will always buy you long before they buy your products and services. With this in mind, ensure you are giving enough of yourself and your story for real people to buy into and relate to. You are trying to educate in an entertaining way. You are trying to be professional in a relatable way. 
You must build the audience on you. In time, that audience will support your business and help push it forward.
Make your content Inclusive and Accessible 
Still very much a new concept with many creators who feel that only a few need content to be more accessible. Thinking like this as a new creator on LinkedIn is a mistake. If you want to capture the largest percentage of your target audience, you must consider every different consumption style.
Some people like to watch, so they prefer video content. Those same people may not always be able to use the sound for a number of reasons, so captions are essential. Then you have the people that love to read, so text-only posts are right for them. If you are like me, visuals are of huge importance, so using eye-catching images is essential for capturing the attention of that group.
If you are using visuals, make sure you are describing the image for people that struggle to see the detail of it. This can be done using the Alt Tag feature, or you can simply add a written description at the bottom of your post.
I know this seems like a lot of work, but trust me when I say that when you get this right, it completely changes the way to run your business for the better.
For a more detailed guide on how to win on LinkedIn, grab our completely inclusive starter guide today. Or if you would like us to manage your social media for you, contact us here